Tuesday, March 22, 2011
Friday SXSW 3/18/2011
All week I was looking forward to Friday. It was the day I was finally going to get to see the band that I HAD to see and was most excited for… Bombay Bicycle Club. I love these guys more than anything, I had been counting down the days since I first discovered them in about November to see them this week. My day started off by going to see Los Lonely Boys at Whole Foods. I've never really been a fan of Los Lonely Boys and they play probably every SXSW, but I was going to meet up with my friend. We stayed there for a little bit then it was time to go see Bombay Bicycle Club! As we were driving over there something happened to my car and it just died. We were right next to a bank or something and pulled in, parked it, and asked the security guard if we could leave it there untill dark and there was less traffic and he said that was fine. Then we started walking to the Red House. On the map on my phone it didn't seem like that far of a walk, but once we got to the highway we figured it was too far and tried to catch a cab. Do you know how hard it is to catch a cab in Austin in one of the most busiest times of year? Nearly impossible. I called my roommate and he came and picked us up, thank god! We got to Red House and there was barely anyone there, which got me even more excited! We sat down at a table inside the bar to eat and drink and I noticed that Bombay Bicycle was sitting right next to us! I was freaking out! I wanted to talk to them but was way to nervous, so I didn't. When I was up at the bar getting a drink the lead singer, Jack Steadman, was getting a drink as well, hearing this cute little London boy say "May I have a Lonestar, please?" nearly sent me over the edge! About an hour later the boys hit the stage and had what I would say my favorite performance of SXSW 2011! Ahhh they were sooo good! They played my favorites like Evening/ Morning and Autumn and others off I Had The Blues But I Shook Them Loose and their first album Flaws. Every song was fabulous and sounded almost as if I were listening to their albums in my car or room! I laughed to myself a little knowing that these guys are huge in Europe, constantly selling out shows, and here I was seeing them in Austin, TX playing for about at most 40 people. Amazing. After the show ended we heading back downtown wanting to go see The Smiles but ended up going to The Phoenix instead to see Das Racist. As I've said before, for me its not SXSW unless I see Das Racist. The showcase they were playing at was pretty much all rap. The first person we really watched was Kelley James and what a show that was. Here was this white, Ryan Bingham looking, dude playing in the middle of a rap showcase. But little did we know that Kelley James is quite the freestyler. He started randomly free styling about a frat- looking dude in the audience, it was great and gave me a good laugh. Next up came Dev and The Cataracs. Now I'm sure everyone has heard the song G6. Well, the girl singing with the Far East Movement is Dev. She's a pretty good white female rapper. The Cataracs are two hipster looking boys who actually wrote the song G6. They are pretty bad ass DJs and make some sick beats and of course everyone went wild when they played G6. Finally came Das Racist. I first saw these guys back in 2009 when they were just two unknown dudes who sang some song about a combination Pizza Hut and Taco Bell. Everytime I've seen them its been with a crowd of about 10- 20 people. Not this time, before the Wesleyan boys took the stage the crowd was chanting their name, then when they came on, most people around me were singing along to their songs. I couldn't believe it! Just knowing about these dudes when they were not known at all to now hearing a whole crowd sing "I'm at the White Castle, I don't see you, tiny ass hamburgers, tiny ass cheese burgers, tiny ass chicken sandwiches…." made my life. I even though I don't know Heems, Victor Vazquez, or Ashok Kondabolu personally I feel like they are my babies and I just saw them take their first steps! Friday= The best day of SXSW 2011.
Bombay Bicycle Club!!!!
Dev
The Cataracs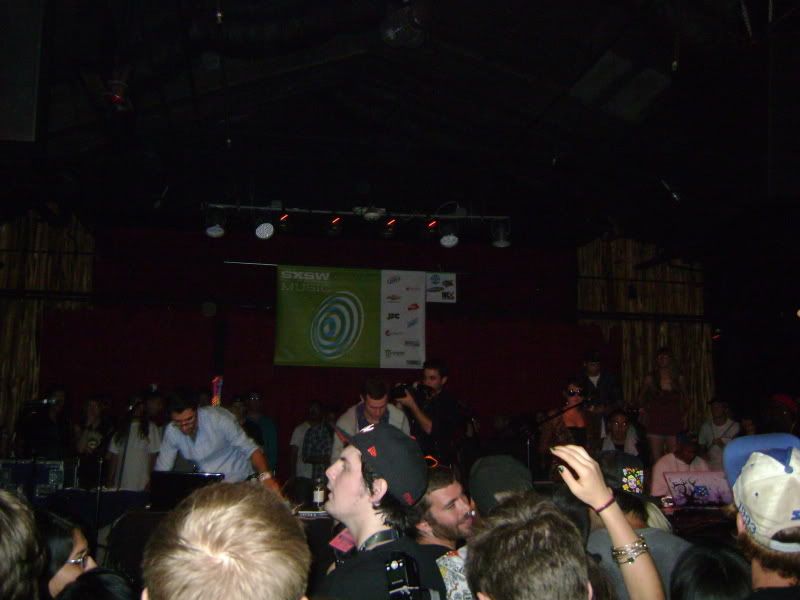 Das Racist 
Wednesday, December 29, 2010
My 20 Best Albums of 2010
Ok, so I decided to go a little off topic from SXSW and give you my top 20 albums of 2010. So here ya go…
20. Beach House- Teen Dream:
I saw these guys at SXSW last year and they were great! I love this album, I find myself listening to Norway almost everyday! 
19. Yeasayer- Odd Blood:
I've been a Yeasayer fan FOREVER! All Hour Cymbals was probably my favorite album of 2007! Odd Blood has a totally new sound, but I love it! 
18. LCD Soundsystem- This Is Happening:
Another masterpiece from James Murphy! 
17. The Dead Weather- Sea Of Cowards:
I really liked Horehound, but there were only a few songs on the album that I really, really liked. With Sea Of Cowards I think I like every single song. Bravo Jack White, I love you.
16. Kanye West- My Beautiful Dark Twisted Fantasy:
Yeahhhhhhhhh Kanyeee!!!!! Kanye West is my favorite rapper of all time, OF ALL TIME! Taylor Swift go cry another river, because Kayne's album this year was wayyy better than yours! So Kayne lets raise a toast to the douche bags and a toast to the ass holes, but most importantly lets raise a toast to you, because your comeback was a total success!
15. Band of Horses- Infinite Arms:
This album is truly great! I think that all of Band of Horses albums are great! I got to see these guys for their ACL TV show taping and it was so amazing. If I have the chance to see them again I definitely will!
14. Das Racist- Shut Up, Dude: 
Yeah, yeah so everyone says that Sit Down, Man is the best Das Racist album, but I think differently. Shut Up, Dude is the shit. It has their classics like Pizza Hut/ Taco Bell and Chicken and Beef, but it also has new favorites like Fake Patois and Hugo Chavez. 
13. Arcade Fire- The Suburbs: 
When I first heard Ready to Start I knew this album would be good. Then I heard The Suburbs and I fell in love. It also helps that the video for The Suburbs was filmed in the suburbs of Austin and it was directed by Spike Jonze! 
12. Broken Bells- Broken Bells:
Danger Mouse + James Mercer = ENOUGH SAID! 
11. Ghostland Observatory- Codename: Rondo:
When I first heard the single Codename: Rondo I really didn't know what to think about it, then the more I listened to it, the more I fell in love with it! I think I listened to Codename; Rondo everyday for a solid month before the actual album came out and it got me soo pumped! I love this album, every song is great! Way to go Austin boys! 
10. Justin Bieber- My World 2.0:
Judge all you want, this album is great. There's no denying it! Its not because I've been hit with Bieber Fever and I think he's totally hot for a 16 year old, this album is actually really good and every song could be a hit!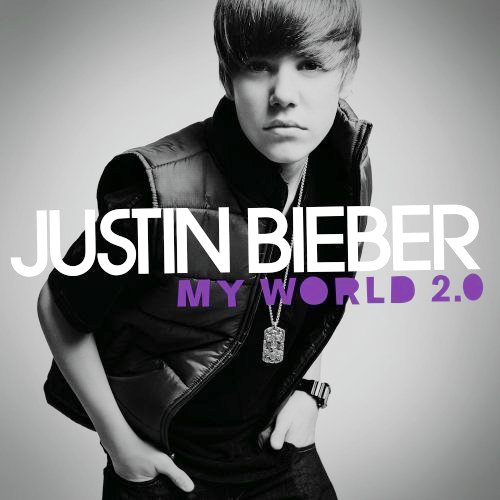 9. Two Door Cinema Club- Tourist History: 
I saw these guys open for Phoenix for last spring and I had never heard of them. As soon as they played their first song I was in love! These Irish guys could be/ will be the new Phoenix!
8. She & Him- Volume Two:
I love Volume One, but its very folky. For Volume Two Zooey Deschanel and M Ward decided to take it in a more pop direction but keeping their folk roots as well! 
7. Bombay Bicycle Club- I Had The Blues But I Shook Them Loose:
I just found out about Bombay Bicycle Club reviewing them for SXSW 2011 and the second I heard Evening/ Morning I fell in love. I am obsessed with these guys and I think they have a lot of potential here in the US! On I Had The Blues But I Shook Them Loose there is not a single song that is bad. If you've never listened to them, you should really check them out! 
6. KiD CuDi- Man On The Moon II: The Legend of Mr. Rager:
I want Kid Cudi to be my best friend! I think that he could easily be the new Kanye West. All of his beats are so sick. KiD CuDi= Bad Ass. 
5. M.I.A.- Maya:
Everyone thought this album sucked. I personally did not. I waited about 4 years for a new album from my girl M.I.A. and it was well worth the wait! I love her crazy afro/ indian beats!
4. Vampire Weekend- Contra:
Vampire Weekend's first self titled album might be one of my favorite albums ever! And they have done it again with Contra. I love Ezra Koenig and his crew of preppy New Yorkers. They haven't lost their signature sound and some might even say that Contra is better than their self titled album, but I'm not too sure about that….
3. The Black Keys- Brothers:
I have been a fan of The Black Keys since I heard Set You Free when I was in the 8th grade. I think I listen to Brothers straight through about once a week, its just too good! I love how The Black Keys have never lost their cool, rock sound! 
2. Local Natives- Gorilla Manor:
I saw Local Natives 4 times last year at SXSW and I could probably see them 100 more times. They are really one of the best live bands I've ever seen and I feel blessed almost to have seen them with a crowd of about 20! There's not a song a Gorilla Manor that I don't like, every single one it great! I can't wait to see what these Cali boys come out with next! 
1. MGMT- Congratulations 
Yeah, yeah so I think about everyone and their mothers will probably disagree with me on this one, but yes I think that MGMT's Congratulations was the best album of 2010. I think that one of the reasons people don't like it is because they were expecting something like Oracular Spectacular and wanted to hear poppy songs like Kids, Electric Feel and my least favorite song ever, Time To Pretend. What people don't realize those songs were written in about 2004 when Ben Goldwasser and Andrew Vanwyngarden were just little babies about to graduate college. Congratulations is the music MGMT wanted to make and I think they did an excellent job! I think every song is musically and lyrically beautiful. So to my beautiful boys, Andrew and Ben, even though your sellouts, I will love you forever and ever, I'm so proud of you, and Congratulations, you have the best album of 2010, at least in my eyes :) 
Tuesday, November 16, 2010
13. Bombay Bicycle Club
*Indie/ Alternative (London and South East United Kingdom)Cute boys from London, need I say more! Besides being super cuties, I love the music of Bombay Bicycle Club. I really really really reallllllyyyy love it! They sound like Phoenix, Vampire Weekend, and Two Door Cinema Club all mixed together!! I will definitely be seeing them at SXSW!! I haven't been able to stop listening to their song Evening / Morning, I'm obsessed!!! So far these boys are my number one pick to see this year!!!http://www.myspace.com/bombaybicycleclub